What is Mobile-First Indexing? 9 Things You Must Know!
Mobile-First Indexing was developed in response to users' mobile browsing and search needs.
Mobile-First Indexing is the mechanism by which Google favors using the mobile version of content for indexing and ranking. Google has started this mechanism since 2016. Last year (2020), Google made 100% mobile priority.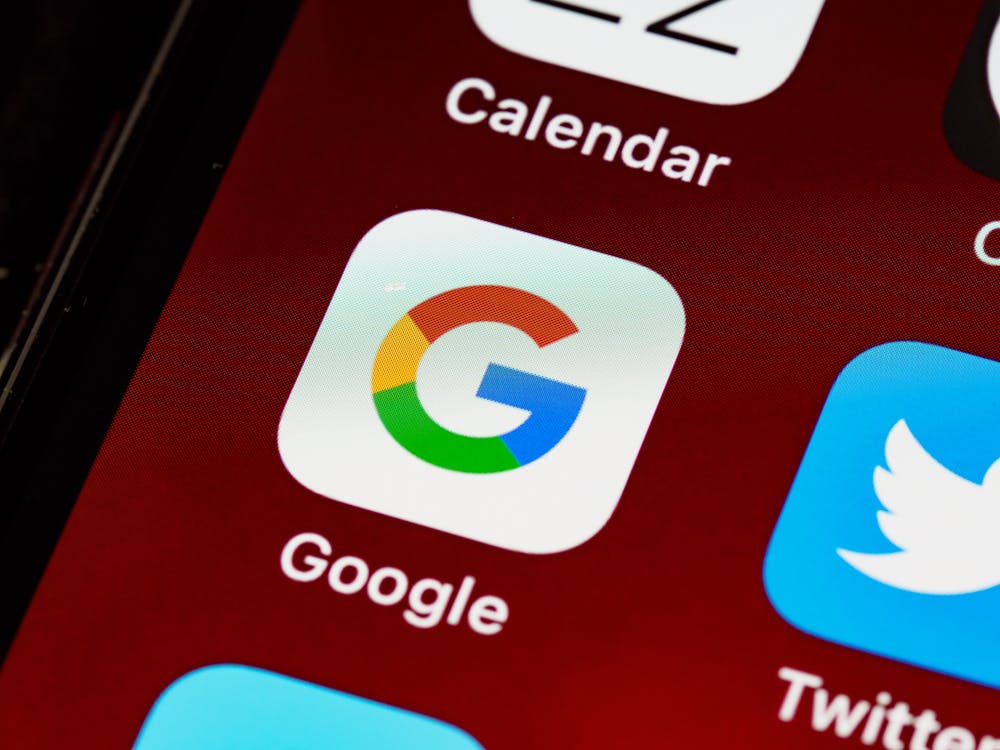 This also means that individuals and companies based on Google need to optimize content to meet mobile devices.
Google defines Mobile-First Indexing
The article will have useful content for you:
What is Mobile-First Indexing?
9 things you need to know about Mobile-First Indexing
Start!
What is Mobile-First Indexing?
63% of search traffic in the US originates from mobile devices in 2019. This is really not a small number. Obviously, the big Google also realizes this and prioritizes the web version for mobile phones.
They implemented this prioritization process using Mobile-First Indexing.
Here you sound quite complicated, right! But actually preemptive indexing is quite simple. Google itself has mentioned this issue as follows:
"Mobile-First Indexing means Google mainly uses the mobile version of the content for indexing and ranking."
Translated as:
"Mobile-First Indexing means that Google primarily uses the mobile version of content for indexing and ranking."
Previously, Googlebot mainly used the desktop version to determine the relevance of a page to a search query. However, this changed when Mobile-first Indexing was born.
In case your business has the same desktop version and mobile version. Mobile-First Indexing really shouldn't cause too many problems. On the contrary, if these two versions are different, you need to adjust a lot. This is also the default, if the website is still not designed to be mobile-friendly, it will have quite a negative impact on your own website.
Even if you don't think it's unnecessary. You still need to understand what Mobile-First Indexing is and how it works. Understanding and mastering one of the important categories of this Technical SEO will help you navigate your website properly.
"Only 13% of websites retain the same position across different devices," a 2019 study revealed. That is, if your website ranks at number 3 in the desktop search table, when users search on mobile devices, it may be in a lower or higher position.
Therefore, improving the friendliness of the website with different devices (especially mobile devices) is very important.
9 Things you need to know about Mobile-First Indexing
If you are an SEO-er, you must have a good understanding of Mobile-First Indexing.
Because once you get the gist of this mechanism and know how it affects your website's organic visibility, you'll find that a mobile-first adjustment is necessary.
The 9 things you need to know about the Mobile-First Indexing feature below will help you check if your website is optimized for mobile devices. From there you can find the problems that exist and fix them.
1. Check if the website has switched to Mobile-First Indexing or not?
Although most websites are automatically converted to Mobile-First Indexing. However, you should also check if your site has been moved.
If the site has moved to Mobile-First Indexing, there will be a message in Google Search Console as follows:
Notice from Google Search Console when website moves to Mobile-First Indexing
If you have not received this message, you can confirm it by going to Search Console and entering the page URL in the search field as shown below:
Go to Search Console and enter the site URL
The page will return the following results:
Google Search Console illustration
Pay attention to the line "Crawled as: Googlebot smartphone". It means that the site has switched to Mobile-First Indexing already!
2. You cannot turn off Mobile-First Indexing
You need to know that once a website has switched to Mobile-First Indexing, it cannot be undone. There's no way to turn it off and it's not possible to manually switch it either. Only Google can do this.
Therefore, make sure that you design your website in a Mobile-First direction. Calculate and review how the page looks to mobile users. Do not rush! Not every website needs to make major changes.
Mobile-First website design illustration
Google has confirmed that the way the site uses compatible technology like Responsive or Dynamic Serving does not need to make any changes. Because these technologies will automatically change the website so that the content can be displayed on both desktop and mobile interfaces.
You can find out about the problem through your web developers and designers. If a website hasn't been adopted yet, let them know how important it is to make it mobile-first, to make web development smooth and in line with your business goals.
The Mobile-First Indexing feature will always be there and you cannot change it or turn it off. So, if your business is mobile-oriented, act now!
3. Google prioritizes using mobile versions of content when indexing and ranking
Google Index is the process by which Google classifies and sorts the collected website data (Crawl) through which to evaluate website rankings and return search results of users. The Google index lists all the websites that Google knows about. Thus, if a web page has not been crawled and is not indexed by Google, it is considered as non-existent for the search page. Therefore, when you want your website to appear on Google in the search results of users, you have to find a way to appear in the Google index.
People believe that Google prioritizes indexing the Desktop version of the website. This is no longer true as from 1 July 2019 Google will enable mobile-first indexing by default for all new sites (newly published on the web or recently discovered by Google Search). ).
Mobile-first indexing means that Google will primarily use the mobile version of your content during indexing and ranking. In the past, the Google index mainly used the desktop version of the site's content when assessing the relevance of a page to a user query query. Currently, the majority of users access Google Search via mobile devices, so from now on, Googlebot will primarily crawl and index pages using smartphone user agents. (According to the Google hub announcement on "Mobile Indexing Best Practices".)
As such, having a mobile version of your content makes it much easier for users to find your website on Google.
4. Check the mobile-friendliness of the site
You can check if your website is mobile-friendly using Google's mobile-friendly test tool.
Enter the website URL and this tool will help you determine the mobile usability of the web.
Note: Mobile-friendliness and Mobile-First Indexing are not the same thing.
The example below shows that the site is mobile friendly: "Page is mobile friendly". However, it still has the warning "Page loading issues" because the page still has some loading problems to solve.
Test Mobile Friendly Test
Usually, there will be pages containing blocked resources. If that resource is important, it affects how Google understands the page.
For example, a large image of the page is blocked, then Google will mistake the website as mobile friendly when it is not (because of the large image). Or the blocked CSS file will lead to incorrect display of the font (for example, too small or too large for the device).
These render-blocking resources will affect your usability score and also affect Google's ability to crawl your page. Therefore, make sure that important resources are not blocked by robots.txt.
You can also analyze the mobile usability of your website by accessing Mobile Usability in the "Enhancement" menu (of Search Console).
The Mobile Usability section in the "Enhancement" menu (of Search Console).
5. Make sure the content on mobile and desktop devices is the same
You should develop your website in a way that provides a consistent experience across different types of devices. If the experience between these two platforms is different, it will affect Mobile-First Indexing.
Google recommends that a website should provide the same experience on both mobile and desktop devices. Specifically, the Google Mobile Indexing Priority Report states:
"If you design content for mobile web less than desktop for some reason. You need to be aware that you might lose some traffic when your site moves to Mobile-First Indexing, because Google isn't pulling as much information from your site as it used to."
Things to consider for consistency between mobile and desktop versions:
Structured Data
Metadata
Meta Robots Tags
Ad placement
Pictures and videos
Content
It is important that you keep these factors the same across mobile and desktop devices to avoid problems that can arise from Mobile-First Indexing.
6. Advice from Google
While some parts of the algorithm are kept private, Google still offers plenty of advice to help webmasters and SEOs understand Mobile-First Indexing.
Google releases Mobile-First Indexing approach to "help your users have the best experience".
This document is a great reference for anyone trying to learn about Mobile-First Indexing.
Specifically, this document helps understand best practices for:
Make sure Googlebot can access and read your content
Make sure the content is the same on mobile and desktop
Check Structured Data
Put Metadata in both versions of your site
Check ad placement
Visual Content Check
Additional m
ethods for separate URLs
Troubleshooting Mobile-First.
7. Don't confuse Mobile-First Indexing with Mobile Usability
It is also important to understand that Mobile-First Indexing and Mobile Usability are not the same.
As mentioned above, the website may have Mobile-Usability issues but it can still be Mobile-First Indexing.
Google: John Mueller mentioned this:
"A site may or may not be usable on mobile devices, but it can still contain all the content we need for Mobile-First indexing."
He gives an example like this: If you use PDF on a mobile device, things will be quite difficult: hard to click, text difficult to read. But all the text is still there so Google can still index Mobile-First as usual.
This means that Googlebot (smartphones) can and will crawl pages that are not considered mobile-friendly. But that doesn't mean your site's Mobile Usability doesn't affect your site's mobile rankings.
Of course, when you provide a poor experience, hide content or images, or your site has other issues with mobile users, they can affect your ability to rank.
8. Page Speed ​​is very important
No one wants to browse a slow website. In fact, users have always wanted faster websites.
Page Speed ​​is an important ranking factor.
And during a mobile-first session at SMX in 2017, Google's Gary Illyes confirmed that Page Speed ​​is built into Mobile-First Indexing. The fact that the page speed is slow can act as a ranking factor.
Please note, we need to optimize for users, not just for search engines.
Slow page speed has a negative impact on bounce rate and time users spend on your site. From there the conversion rate can be affected.
You can analyze Page Speed ​​and related issues using the SEMrush Site Audit Tool. The tool will also provide detailed website performance reports for your reference and editing.
Analyze Page Speed ​​Using SEMrush
9. How to effectively handle Mobile-First Indexing when you have separate desktop and mobile sites
The last thing you need to know is this: how to effectively handle Mobile-First Indexing when you have separate mobile and desktop websites.
While this is becoming less common, thanks to the return of responsive websites, there are still websites that run separate desktop and mobile versions.
Illustration of you having separate desktop and mobile sites
So, how do you handle these sites to make sure you don't make Mobile-First Indexing mistakes?
Please refer to the following notes:
Make sure you implement the rel=canonical and rel=alternate elements correctly for both pages.
Make sure that the robots.txt file on both pages does not block crawling of important site information.
Double check the rel=hreflang implementation to make sure that the desktop URLs refer to the Mobile URLs and vice versa.
Set up and verify both pages in Google Search Console
Make sure that the desktop and mobile pages are the same. Sometimes there will be cases where some pages do not appear in the mobile version. This will prevent Google from fully crawling when the web adopts Mobile-first Indexing.
In fact, Google does not recommend separate URLs for device instances. This will make it difficult to deploy and maintain.
If your business is still using separate URLs, make sure the two sites have the same important points.
Conclusion
Mobile-First Indexing may sound intimidating for businesses that are used to the old way, but the reality is that you just need to provide a full and consistent mobile experience across versions. nothing to worry about.
Communicate your thoughts to developers and designers, problems will be solved more easily.