What are Meta Keywords? Are Meta Keywords still effective in SEO?
For those of you who do SEO, you will have to regularly perform Onpage optimization such as Heading, Meta Keywords, or Meta Description… Optimizing SEO will help your website become user-friendly and will be prioritized by Google in ranking. In this article, I will explain what Meta Keyword is and show you how to optimize the Meta Keyword tag in SEO.
What are Meta Keywords?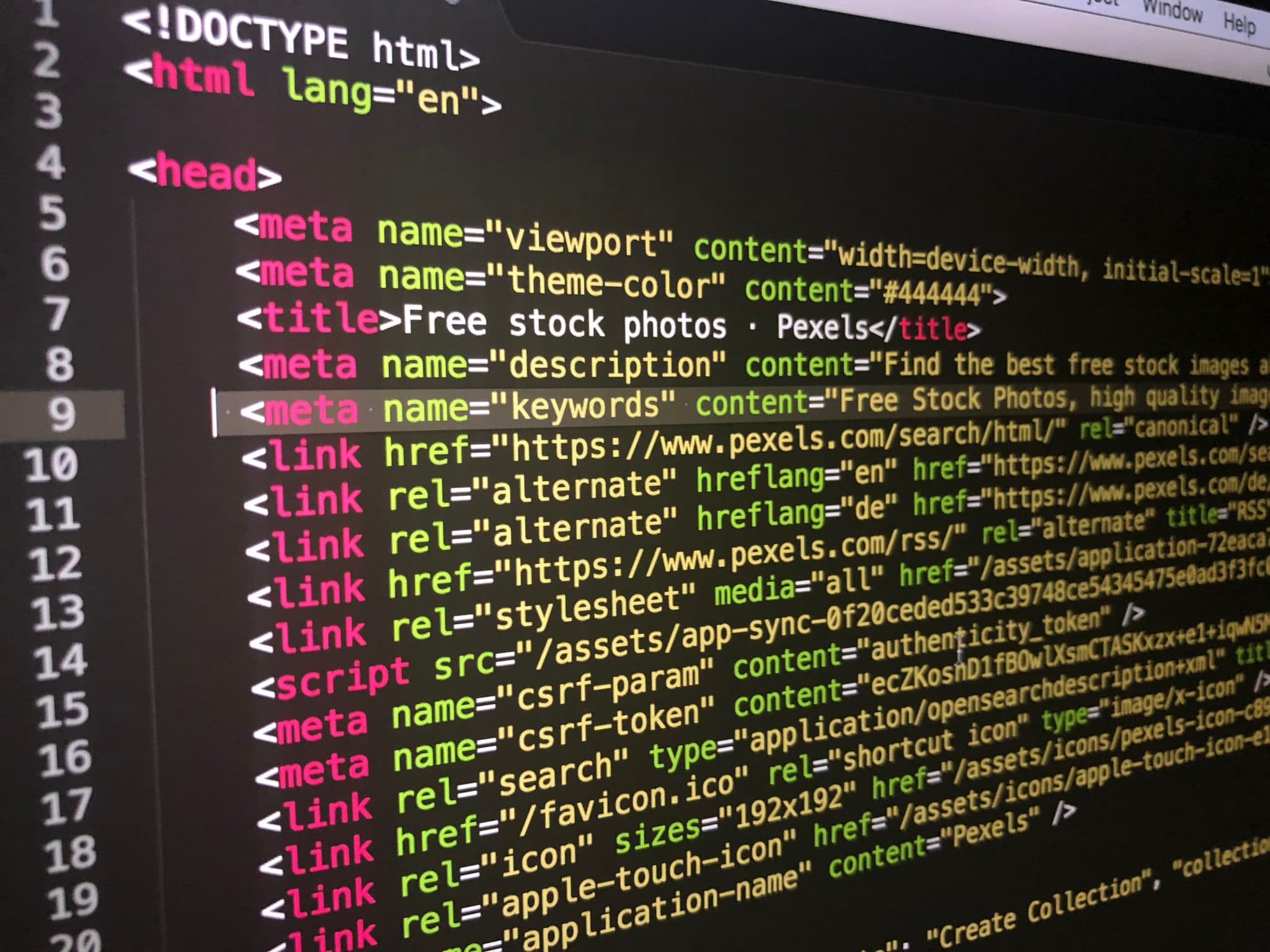 Meta Keyword is a tag in HTML or simply the keywords attribute of the Meta tag with the purpose of providing data about a certain HTML page. The Meta Keyword tag will not be visible to website visitors, but only to search engines.
Meta Keyword is an HTML tag
Example: <meta name="author" content="Do Anh Viet">
For SEOers, Meta Keyword tagging is a very important job. This tag helps Google know what keywords your website contains. If you skip the step of tagging Meta Keywords, your website will be difficult to rank high in Google.
To better understand the task of the Meta Keywords tag, I will give a specific example for you to easily visualize.
For example, My article has the main keyword "what is a backlink", then when tagging Meta Keyword, it will have the following content:
<meta name="backlink" content="backlink grinding, what is backlink, quality backlink, SEO backlinks">
The content in the Meta tag has a name=" backlink" section, the purpose is to identify what this meta tag is talking about. In this example, we are talking about backlinks aka link building.
Next, in the section content=" backlink grinding, what are backlinks, quality backlinks, SEO backlinks". These double quotes keywords are keywords that belong to the website and are the main content.
Previously, search engines used to rely on the Meta Keyword tag to rank rankings, but now this factor is not used by Google anymore.
The reason is that many SEOers have taken advantage of Meta Keyword's declarative function to spam high-volume keywords and phrases that reduce the accuracy of search rankings.
Optimizing Meta Keyword tag is a technique in Onpage SEO, to be able to be at the top of Google's search, most SEOers must implement this technique. Although at the present time, there have been many changes, the Google Bot will scan the content on the website to understand and then rank it without going through Meta Keywords anymore.
Even so, many of you wonder why some big websites still use this tag for SEO. In my opinion, in difficult markets with high competition, SEOers will often optimize to the fullest extent.
Method 1: Use the SEOquake tool

For those of you who are doing SEO, it will be no stranger to the SEOquake tool, right? The SEOquake tool has many special features that can optimize the website and capture the situation when SEO. Because of the convenience, I decided to use the SEOquake tool to show you how to check the Meta Keywords tag on the page.
Step 1: Install SEOquake tool into Chrome or Firefox Add-ons.
Install the SEOquake tool from Chrome store
Step 2: Visit the website and check with the SEOquake extension.
Step 3: Select the DIAGNOSIS >> Meta Keywords section of the current page in the Meta Keywords section, otherwise, they will be blank.
When you click on the DIAGNOSIS section, you can monitor issues such as URL, Description, Title, Heading … understand the status of the website and promptly fix any problems if any.
Method 2: Using View Page Source
Here are the steps to check the Meta Keywords tag using View Page Source:
Step 1: Press Ctrl + U to view the page source.
Press Ctrl + U to view the page source
Step 2: Next, press Ctrl + F to display the search box on the page.
Press Ctrl + F to search for Meta Keyword tag
Step 3: In the search box, search for keywords Meta Keywords. Usually, the Meta Keywords tag will be below the Meta Title and Meta Description tags.
The Meta Keyword SEO Tag
If your site is using the WordPress platform already using the Yoast SEO Plugin, the default Meta Keyword tag will be hidden. To display the Meta Keyword tag again, you need to follow the steps below:
Step 1: Go to SEO Plugin, select Dashboard >> Select Title & Metas >> Click Other.
Step 2: Select Enabled in the Use Meta Keyword Tag section. Then click Save.
Step 3: Once saved, the tag will show up in Yoast SEO
After completing these 3 steps, the Meta Keyword tag will be enabled.
Tagging Meta Keywords is no longer a mandatory criterion when optimizing SEO. But if your website is tagged with Meta Keyword, it will help Google quickly identify the website, from which it can extract the most relevant results if there is a similarity between the user's search query and your website.
To optimize the Meta Keywords tag, you need to fill in the keywords in quotes, you can insert multiple keywords in it, between words with commas. And need to meet the following criteria:
Do not repeat keywords to avoid the situation that Google penalizes Duplicate Contens errors
Insert 2 – 5 keywords in the Meta Keywords tag
Limit the use of long-tail keywords.
Meta Keyword is no longer considered an important factor in website ranking
You can choose to create your Meta Keywords manually or by using software, the most important thing is that the keywords you use to tag Meta Keyword must be keywords related to the page. mentioned.
Here are some important criteria for quantity and relevance, when choosing your keywords, you should keep in mind:
Spelling errors: Spelling errors in your meta tags can indicate to search engines that your page is relevant to a misspelled search query.
Long-tail keywords: Keyword variations are all helpful to keep in mind.
Real Search: The search terms that have brought users to your site so far can be useful keywords for you to create your Meta Keyword list.
To mine these keywords, check the log file for keywords and back it up. Get keywords that people use to describe your business and insert them into your content.
In September 2009, Google confirmed the deprecation of the Meta Keywords tag in web ranking. At the same time, Yahoo! announced they are no longer using the Meta Keyword tag. And then Bing in 2014 announced that it would no longer use the Meta Keyword tag.
As I shared above, now the Meta Keywords tag is no longer important for the website, you do not necessarily need to optimize the Meta Keywords tag, but if you have time, it will still be better for you to optimize the Meta Keyword tag SEO in your website.